Jul. 18, 2022
Safety is a major concern, especially for companies operating in hazardous environments. Therefore, safety equipment in potentially hazardous environments should always be present to stop the risk of explosions and other accidents. This is the reason why explosion-proof lighting has become an important part of industrial setups.
The purpose of this article is to provide some overview about explosion-proof lighting to help you make more informed decisions for your business.
What is explosion-proof lighting?
Explosion-proof lighting refers to lighting fixtures that are capable of containing sparks that could ignite flammable and explosive gases in the atmosphere. Explosion-proof lighting therefore does not refer to lighting fixtures that are explosion resistant, but rather to the ability to prevent external explosions from occurring in hazardous locations.
These lights consist of a thick metal or steel frame with a strong lens, and the entire housing blocks internally generated sparks and prevents them from combining with combustible sources in the nearby atmosphere. This reduces the risk of accidents and improves the overall safety of workers, as well as expensive assets on the premises.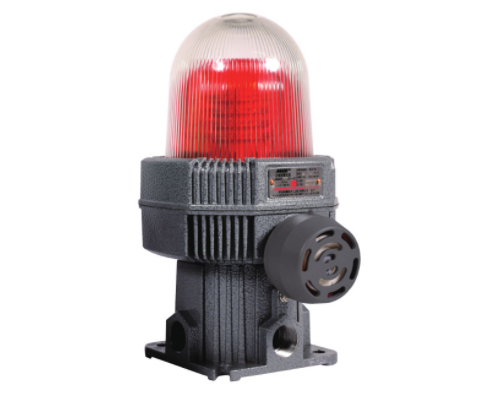 Explosion-proof Audio and Visual Spotlight Fittings MAMAV
Safety Standards
The installation of explosion-proof lighting significantly reduces the risk of explosion by preventing ignition of surrounding flammable gases and vapors. In addition, the National Electrical Code (NEC), published by the National Fire Protection Association (NFPA), requires that all lighting used in hazardous locations be explosion-proof.
Due to the rugged design of explosion-proof lighting fixtures, the risk of explosion and fire is extremely low. This therefore also greatly increases the safety of employees working in hazardous locations.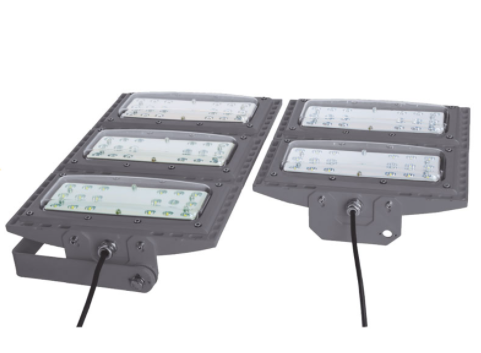 Explosion-proof LED Floodlight MAMS01
Advantages of explosion-proof lights
High durability
Because explosion-proof lighting fixtures are typically made of stronger and heavier materials, they are able to withstand harsher working environments. Explosion-proof lights do not break as easily as standard lighting fixtures, making them a better choice for operating in confined spaces.
Greater mobility
Thanks to a stronger frame and thicker tempered glass lens, explosion-proof lamps are highly resistant to vibration. This allows for greater mobility, and explosion-proof lights can be transported from one location to another by forklift or other transport machinery without being easily damaged.
Explosion-proof lighting fixtures are more portable than standard lights, which makes them ideal for businesses that need mobile lighting for operations.
Higher efficiency
Explosion-proof lightings are more energy efficient than traditional lighting fixtures. They use approximately 90% less energy than standard lighting fixtures. Explosion-proof LED lamps have a longer service life than traditional lighting fixtures. Installing explosion-proof lightings will allow you to save on operational and production costs.
Environmentally friendly
In addition to the energy-saving advantages, explosion-proof LED lamps do not contain toxic and hazardous substances that are harmful to the environment, such as mercury and lead. Therefore, using explosion-proof LED lights instead of traditional lighting fixtures can also make your business environmentally friendly.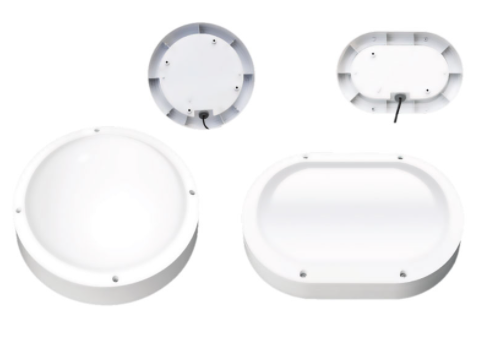 Weatherproof LED Ceiling Light MFS1002-D
Conclusion
Choosing the right lighting fixture to meet your unique requirements can save lives and protect assets. In addition, a rugged and energy-efficient design can make your business truly profitable. MAM understands the many benefits explosion-proof lighting can bring to your business, and all of our lighting solutions meet the industry's strict guidelines and standards. Please contact us for more information.