Aug. 04, 2022
Yes, some LED luminaires are explosion-proof, and here are some key words. You must choose the correct classification of LED lights to be explosion-proof in your particular hazardous location. We will explain the different hazardous locations in this article, and LED lighting is the perfect choice for your hazardous location if you make sure it is the right luminaire with the help of your LED lighting partner.
Hazardous places
Using the right phrases will help you get the right lighting for your specific hazardous application, which in turn will keep your employees/equipment/facilities safe and in compliance with federal standards. Below, we will briefly define each specific term that is sometimes used interchangeably, but that is usually what they mean in their own right.
Hazardous Location: Lighting in locations where there is a risk of fire, explosion or combustion, such as wastewater treatment plants, refineries, textile plants.
High Abuse: Lighting that can withstand physical (vandalism) and/or environmental abuse (usually in public places).
Vandal Resistant: This is usually the same as High Abuse, but more specific and has a more obvious meaning - tamper resistant lighting in public areas, such as parks, pedestrian bridges, etc.
Harsh environments: Lighting that must withstand erosion by natural elements, such as parking lots next to beaches.
Clean rooms: Lighting for spaces that must be sterile and protected from contamination, such as food processing facilities.
While it's easy to submit these lighting applications under hazardous location lighting, and while they all fall under hazardous locations in their own way, they all face their own set of challenges and require specific luminaires to withstand the hazards specific to their location.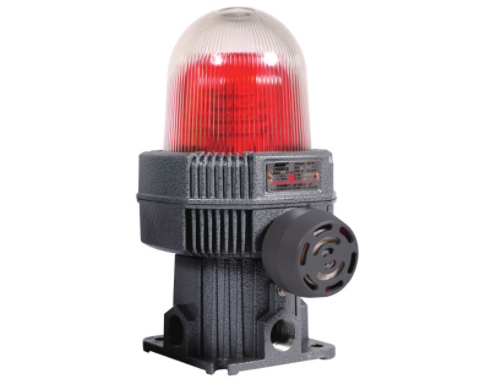 Explosion-proof Audio and Visual Spotlight Fittings MAMAV
Why LED
Now that we've scared you into choosing the right LEDs for hazardous location lighting (we're sorry!) ), let's discuss why choosing LEDs over traditional lighting technologies is particularly beneficial in these ever-changing environments.
Low Maintenance
The first reason is that maintenance costs are significantly lower compared to traditional lighting. Replacing lights anywhere can be very challenging, especially in hazardous locations. Your lights may be located in a difficult-to-access location and require an elevator to replace them. You may even have to shut down operations to replace your lights, or even re-clean everything after replacement, because hazardous and sanitary locations can go hand in hand. LEDs have an unmatched lifespan, which simply means you don't have to change them as much. What a relief for your maintenance budget and your team!
Energy saving
When you're operating in hazardous locations, your costs are already high because you have to be vigilant about everything and spend money on the best, safest, compliant products. When it comes to hazardous locations, you can't cut corners because you can't take chances. LEDs can save you money and require no effort on your part because they naturally consume less power to operate. Most LED lighting retrofit projects can reduce overall energy consumption by 60-75%. You may see savings of up to 90%.
Safety
LEDs are a solid-state technology, which means fewer parts to break, replace and maintain in your harsh environment. Less lumen degradation, which also means LEDs aren't subject to dust, debris, etc. LEDs don't contain toxic mercury like older technologies, including fluorescent lamps. You probably have enough toxins to worry about without having to specifically recycle your lighting equipment! Finally, LEDs are not as temperature sensitive as other lighting technologies. You can use them in dry cleaning equipment (hot!) or commercial refrigerators (cold!) You can operate them safely in dry cleaning equipment (hot!) or commercial refrigerators (cold!).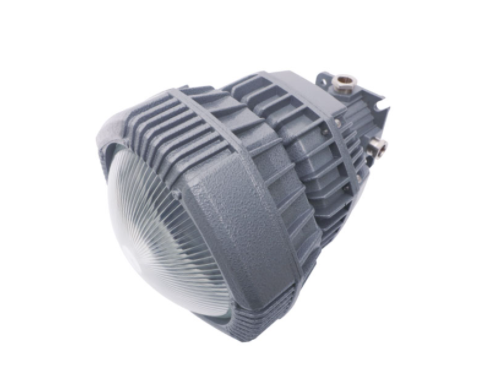 Explosion-proof LED Light Fittings MAML-02A
Choose MAM
If you choose the wrong LED lights for a hazardous location, the results can be deadly. Don't take it too seriously, but when we're talking about hazardous locations, such as laboratories or oil rigs, the wrong light from an unqualified manufacturer can be a serious risk. Without establishing these standards, you are vulnerable to LED product failures and inevitable lighting performance failures.
MAM is certified to management systems ISO 9001, ISO 14000, OHSAS 18001, QAN and QAR, and we ensure that the safety and health of shop personnel are protected by safe equipment and machinery. If you want to know more about a reliable manufacturer, feel free to contact us!